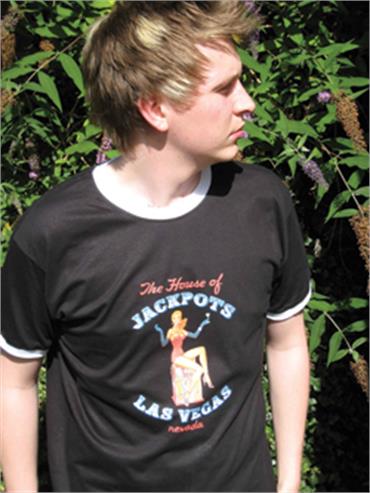 Since 1989 The Magic Touch have manufactured and marketed a
comprehensive range of transfer papers for use with colour laser
printers and copiers.
The company have now introduced new A4 and A3 printers with
enhanced firmware and drivers enabling full compatibility with all their
transfer papers. Jim Nicol, Managing Director explains "The printers are
simply the best for our process offering speed, quality and real value for
money". The printers can also be used for normal full colour plain paper
printing, giving up to 20 colour copies per minute.
The Magic Touch have reached a new milestone in garment decoration
with the introduction of the patented WoW transfer paper. WoW
enables full colour images/designs/logos to be printed onto almost any
garment or fabric regardless of colour or composition, with the
advantage of no weeding and no cutting involved, with superb soft feel
and fantastic durability.
Jim Nicol added "For the past 6 months we have conducted some real
market research with existing clients, prominent screen printers, leading
fashion and sportswear brands. The WoW product is exactly what the
market needs and demands".
The WoW transfer process will not replace the existing OBM transfer
paper or indeed the range of plotter MagiCut flex, flock, glitters etc but
offers an additional method for complex or detailed designs that cannot
be profile cut and weeded. It also performs where even traditional
screen and litho printing fails.
Jim Nicol added, "WoW will change the rules as to the decoration of
garments in the future; it's the final piece of technology to make the
digital image transfer process complete".
TheMagicTouch continue to operate in-house training, sales and
marketing seminars for existing clients. This year's focus has been on
database management and target marketing. All courses are held at
their newly expanded training facility in Dunstable, Bedfordshire. Jim
Nicol, Managing Director explained "Over the past 3 years we have seen
a dramatic rise in the number of clients attending our varied seminars.
Most customers find it difficult to focus on their sales and marketing
whilst fulfilling existing demands. Experience and feed back from clients
confirm our business support plays a major role in helping make their
marketing more cost effective and giving real results".
The company are equipped to offer a comprehensive range of image
transfer solutions including all aspects of toner transfer, sublimation,
consumables, heat press equipment, plotters/cutters with the relevant
stocks of flex, flock, films etc.
The market is changing, clients want less more often, and indeed
quicker than ever before! And just in time for the festive season The
Magic Touch have introduced packs of 10 plain Christmas stockings for
just £19.50 which can be personalised with names or even pictures of
the intended recipient - we'll be 'stocking' those in our bureau!
Further information contact TheMagicTouch on 01582 671444