Lumi promises reliable beauty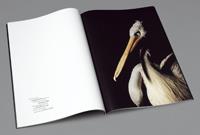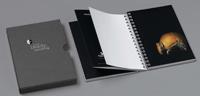 A new print campaign will see the launch of Lumi, the woodfree coated paper and board, bringing to life the theme of "see beauty in everything". It is the result of Stora Enso and PaperCo working closely together, combining their product and market knowledge to the benefit of both parties.

The Lumi campaign will be instantly memorable. A series of stunning photographs of eight creatures not usually considered for their attractiveness commands closer inspection.

Animal photographer Steve Hoskins uses a "chiaroscuro" (see below) technique to reveal the various animals' intrinsic beauty, focusing the viewers' attention onto the detail of the surface textures that have evolved to suit the needs of their diverse environments. The images and accompanying copy support the Lumi proposition for technical reliability and intrinsically beautiful print results.

The look, feel and tone of voice of the campaign has been designed to appeal to both printers and designers. As well as enhancing the brand's reputation for technical reliability, the campaign also highlights the breadth of the range. Shiny creatures - snake, scorpion, frog and armadillo - therefore denote art paper, whilst the rhinoceros, pig, monkey and pelican are associated with the silk finish. Continuing the animal metaphor, the creatures are used as dividers within the swatchbook, correlating to the various animals' weights with that of the papers.

"Printers love to reproduce great artwork and these animal images are absolutely stunning," says Ian Braithwaite, marketing manager of PaperCo. "Printed four-colour black, the quality throughout the promotional collateral clearly demonstrates the production capabilities of Lumi under demanding conditions."

*Chiarascuro: The treatment or disposition of light and shade in a picture, traditionally employed by painters using a single source of light to reveal their subject.