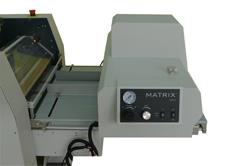 Vivid Laminating Technologies will be using next month's drupa show to launch two prototype Auto Feeders for their popular Matrix MX-370, MX-530 & MX-700 single sided laminating machines.

The Auto Feeders can be purchased as an optional extra with all three machines, but more importantly, can also be retro-fitted to the 370, 530 or 700 already in use.

Vivid's Product Manager Bruce Cozens explains "The idea for the Auto Feeders really came about by listening to our customers. Time and time again, the one thing that people kept asking us was 'Can I buy an auto feeder for my Matrix?'".

Vivid designed the feeders with their current customer base in mind.

Bruce continues "It was important to design a system that our customers could buy as an add on unit. We've created the feeders for our customers to simply attach to their current machines".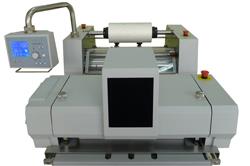 Vivid state that the Matrix systems are the best value single sided laminators on the market, they are simple to use and are incredibly cost-effective, requiring no outsourcing to print finishers.

"We're so pleased that we can now offer an Auto Feeder to our Matrix users" says Bruce "No longer will you have to manually hand feed each print into the machine to be laminated. You could literally start the job and then begin a new job on another machine".

Vivid will be exhibiting the Auto Feeders, along with their entire range of laminating and finishing products at drupa.
 

You can also register your interest in the Auto Feeder by calling 01530 510946,
 
emailing sales@vivid-online.com 
 
or liking their Facebook page @facebook.com/vividlaminating