VGL, the Reading-based screen and digital print company, has become the first company in the UK and Ireland to sign up for a specialised version of Durst's next-generation platform, the P5 Series, which was announced globally earlier this year.
The Durst new P5 250 HS system – configured with white as a printing colour – will be installed at VGL's Smallmead production facility in Reading, Berkshire, this summer. VGL's investment in its first Durst flatbed printer will dramatically ramp up capacity, quadruple the output of the machine it is replacing, and enhance its offering to a variety of customers.
VGL, which is committed to investing in latest technology, is a supplier to major retailers, exhibitions and live event organisers, museums and public and private sectors, including rail and fleet companies. VGL already has seven Durst systems – two Rhotex fabric printers and five roll-to-roll digital inkjet machines. The P5 will bring a print volume capability (in two-pass mode) of up to 240 sqm/h and high resolution mode of 1200 dpi.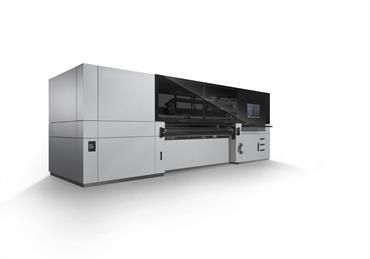 David Gray, VGL Managing Director, said: "Our flatbed capacity needed upgrading because one of our machines had come to the end of its useful life. We considered all options with lots of different players and, although we've never had a Durst flatbed before, this ticked all the right boxes. It will quadruple output in comparison to its predecessor and at a higher resolution. This will open a lot of doors for VGL and is a huge step forward. We're seeing a significant increase in demand in flatbed sales which drives this investment.

"At VGL, we're committed to investing in the very latest technology, so the launch of P5 was of interest to us. The Durst manufacturing facility in Lienz is impressive, every component that goes into the machine is produced in the factory, and this is reassuring in terms of standards of build quality and reliability. Plus their after-sales service and care is excellent. What we also found impressive was that P5 has been designed following consultation with existing Durst customers, in terms of how the user interface should look and feel. The P5 will be an exciting addition to our portfolio of kit and further strengthens our relationship with Durst."

Peter Bray, Managing Director of Durst UK and Ireland, said: "We're extremely proud that VGL, a long-serving customer, has become the first company over here to sign a deal for our next-generation technology, the P5 250 HS machine. This was a perfect fit for VGL, a company recognised as producing outstanding printed products for a diverse range of customers across numerous sectors. With the P5 family we provide tools for change and profit. We have a firm commitment to continue to lead innovation in the large format market."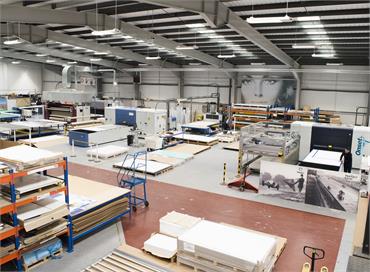 Durst, a manufacturer of advanced digital printing and production technologies, unveiled the P5 in Lienz, Austria, in February. In addition to printers that have state of the art, touch operation based user-interfaces and leading-edge remote service capabilities, the launch also involved newly, in-house developed software and workflow solutions. Everything is aimed and streamlined to maximise performance and uptime of the printing family, along with unparalleled flexibility in media and job handling.

The P5 250 HS is targeted towards high volume industrial production, as well as one-offs in offset quality. P5 relates to five core features at the heart of this technology: productivity, reliability, workflow, versatility and print quality.
www.durst-group.com